AN AKIRA INSPIRED COLLECTION
July 27, 2019
3PM Eastern/12PM Pacific
SPIF SPACE IS ABOUT TO E.X.P.L.O.D.E.
On July 27, 2019, SPIF will officially launch the NEO TOKYO CAPSULE, which explores a wide breadth of styles, designs, and ideologies present in "Akira," both the 1988 film and the original manga. "Akira," for those who aren't familiar, is widely considered a legendary film for several reasons. At the time of its creation, "Akira" was practically a miracle in animation, and to this day, stands as one of the most technically astounding 2D animated films of all time. The film became a worldwide phenomenon, introducing multitudes of western audiences to anime, and popularized cyberpunk as a genre. So many famous works of art, film, and music have since drawn inspiration from "Akira." The Matrix, the Simpsons, Kanye West, hell, almost every animated TV show with a motorcycle has parodied this iconic shot.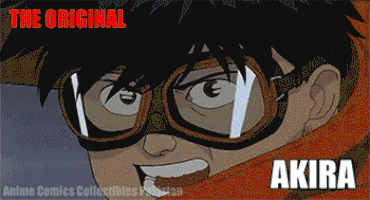 Chances are a lot of the media you've consumed growing up has taken from this iconic film.
If it's not apparent by now why we've chosen to create a collection around this historic film, I don't know what to tell you.

But why now?

As this is our first year really venturing into anime-inspired streetwear, we wanted to start off with something big. Instead of picking a flavor-of-the-month topical anime, we decided to go with something memorable and classic. Nothing fits the bill better than "Akira."
Additionally, the film is set in 2019, so we had to do it. If that wasn't a sign, then I don't know what is.
BEFORE WE BEGIN
If you haven't seen it yet, take a moment to appreciate this beautiful lookbook preview made by the magical @beeragon, starring the lovely @lindyyhop/@balloondaa.
Don't worry, we'll wait.
CANDY
What's the deal with the pill? And what does the slogan mean?
With everything that we design, we try to go beyond surface-level depictions of our subject matter. We like to internalize the inspiration we draw from, figure out how it impacts us, and what message we then want to convey in our apparel and art.
"Always Sedated, Never Satisfied" is the phrase we came up with, and can refer to multiple things in "Akira."
It isn't touched on in the movie, but in the manga, Kaneda's crew is [not canonically] called "The Capsules." Kaneda's famous, red jacket has a giant pill plastered on the back. He routinely siphons drugs from the school's nurse, and even goes to her for help in identifying the components of the government-issued capsule he finds. The gang itself is heavily dependent on the abuse and circulation of drugs. The pill is a very prevalent motif throughout the story.
For Kaneda specifically, his story arc in the film is that of a delinquent teen being suddenly thrust into a higher purpose. Metaphorically speaking, it can be argued that his life of dealing and abusing drugs was his "sedation," living a day-to-day that would never ultimately be fulfilling. The phrase "Always sedated, never satisfied," encapsulates the struggle of living this kind of life. He breaks this cycle, however, by falling in love, helping the resistance, and helping to save Neo-Tokyo. Through these actions, he is put on a different path, one that could provide true and lasting satisfaction.
The phrase also applies to the other main character, Tetsuo. The pills, which Tetsuo has likened to "candy" in one of the famous manga panels, are government issued sedatives used to keep the espers' (persons who have developed psychic abilities) power in check.
Being in a state of constant sedation and dependency on the pills stopped Tetsuo from reaching his "godhood" or "ultimate power." Tetsuo's desires in the film came from a place of envy, constantly craving more power, influence, respect, etc. For him, being under the influence of drugs kept him from achieving his true desires.
On a more general level, the dependency on drugs and medication has a controlling effect on one's life. Using drugs as a coping mechanism can be dangerous, and although it can bring relief or comfort in the immediate, ultimately can leave people feeling unfulfilled.
Reusable/Washable
100% Cotton
[$7]
LED Light with 2 modes: Blinking & Steady

[$12]
30 individual pieces of CANDY
[$5]
BEHIND THE DESIGN
The goal with the CANDY Pullover and crop hoodies was to draw aesthetically from the pill motif. I decided to construct the hoodie from the ground up using the colorblock of the pill itself.
The JP text "Candy" is designed in a bubbly/pop-y style, to complement the playful colors. In fact, using the term "candy" as opposed to "pill" or "drug" was a very conscious decision to lean into the innocent vibe.
The juxtaposition of the light-hearted colors and design and the sobering phrase "Always sedated, never satisfied" is where the garment really is taken to the next level. The subtle print of the pills on the wrists (always in your hands) draws from the idea of the characters' dependency on drugs in the manga/film.
This dichotomy in attitudes is something that I considered very important during the creation of this piece.
The coordinates on the hood also are significant - we released this as part of the NEO TOKYO CAPSULE, and debuted them at ANIME EXPO.
A LOOK INTO THE DELINQUENT CULTURE
YELLOW AND RED CONTRAST SIDE TAPING
[$50]
THE IMPORTANCE OF DELINQUENT CULTURE IN "AKIRA"
"It's society's outsiders — those who don't belong — who are more intriguing to draw," Otomo has said.
As a streetwear brand, this is fundamental validation into our vision of highlighting subcultures, countercultures, and creating within a space that is under-explored. Although gaming, anime, nerd culture, and punk culture have now become more mainstream and acceptable, they all started out as countercultures. Otomo centered his story around orphans, outcasts, punks, and thugs, and for this reason, they all seemed more relatable to me. This is probably why the rugby tee is one of my favorite pieces in this collection.
A WHOLE LOT OF ATTITUDE
The driving force behind creating this garment was to explore the lesser-appreciated fashion design in "Akira." In both the manga and the film, many of the supporting characters sport some unbelievably cool street fits which are quite frankly glossed over. Since 80's/90's fashion is also super in right now, I wanted to try my hand at creating something that was reminiscent of the time period, while also being fashionable by today's standards.
If you even loosely follow street fashion, you'll know that brands like FILA, 10.Deep, and GOLF WANG have been keeping the rugby tee alive, and with the right pairings, it can really give your wardrobe that unique flair for certain occasions.
The colors were very specifically chosen with the opening bike chase sequence from the film in mind. The navy from the background colors of Neo Tokyo at night, and the red and yellow side taping emulating the light trails from the film's animation (still one of my favorite effects from the movie). DELINQUENT is spelled out in a very classic-looking typeface, as a call-back to prominent brands from that age (Tommy Hilfiger vibes, anyone?) The goal was to - at first glance - capture that feeling and maybe even appear as though this garment was made in the late 80s/90s.
Oversized adhesive decal
[$10]
SPIF SPACE FALL/WINTER 2019
If you haven't seen this film yet (and care about being spoiled), you should probably stop reading and just look at the pretty pictures.
AKIRA IS ULTIMATE ENERGY
Humans do all kinds of things
during their lifetime, right?
Discovering things, building things...
Things like houses, motorcycles,
bridges, cities, and rockets...
All that knowledge and energy...
Where do you suppose it comes from?

Humans were like monkeys once, right?
And before that, like reptiles and fish.
And before that, plankton and amoebas.
Even creatures like those have
incredible energy inside them.

And even before that, maybe there
were genes in the water and air.
Even in space dust, too, I bet.
If that's true, what
memories are hidden in it?
The beginning of the universe, maybe.
Or maybe even before that.




Maybe everyone has those memories.
What if there were some mistake
and the progression went wrong,
and something like an amoeba
were given power like a human's?

Amoebas don't build
houses and bridges.
They just devour all
the food around them.

A long time ago, there were people
who tried to control that power.
At the government's request, you see.
They failed, and it triggered the 
Fall of Tokyo.
"AKIRA" (Katsuhiro Otomo, 1988)
SLEEPING GOD
A FORSAKEN RELIC LAYING DORMANT

RUMOURED TO HOUSE ULTIMATE ENERGY.

DISCOVERY / CREATION / DESTRUCTION.

DID THIS POWER COME FROM BEYOND OUR WORLD?

PERHAPS IT HAS ALWAYS BEEN HERE WITH US.
WITH YOU.

THE POWER OF A GOD
TECHWEAR FOR FALL/WINTER
We've always been enamored with the idea of techwear, and honestly, what better time to start experimenting with the style than with "Akira?". While I wouldn't consider this 100% techwear, it is very obviously inspired by the style, and contains elements from it.
First and foremost, the SLEEPING GOD RACER JACKET is the crown jewel of this collection. We couldn't create an apparel line inspired by "Akira" without doing a badass jacket, come on. Some highlights of the jacket include shoulder straps, throat latch, and a plush, padded interior lining.

The SLEEPING GOD COMBAT PANTS are made from a similar water-resistant outer shell like the jacket, yet the inner lining is a soft, jersey material.

Rounding out this collection are the accessories, the SLEEPING GOD SLING BAG (which, by the way, is roomy enough to fit a Nintendo Switch), SLEEPING GOD 5-PANEL, and SLEEPING GOD LANYARD. We've taken great care to make sure all these pieces work well together, forming a really cohesive capsule.
BEHIND THE DESIGN
I remember the first time watching the film and thinking to myself "Oh s#@!" when it was revealed that the titular character, Akira, was preserved [in parts] cryogenically for future research. There was something extremely twisted about the government dissecting a child and preserving his parts that really stayed with me. This, coupled with Kei's earlier explanation of Akira, inspired this design.
Most existing Akira merch has been very focused on Kaneda's jacket, leaning into the pill iconography, or using a shot of the famous explosion (you know the one).
To me, I felt that the containment unit was a very important part of the film - a grand reveal. And yet, it was really hard to find any references or depictions of it. The jars in which Akira's parts are housed were fascinating and unsettling to me at the same time, and was something I really wanted to highlight from the movie.
In the various SLEEPING GOD pieces of this collection, you'll find different body parts strategically placed. The brain on the hat, the optic nerves on the underbrim of the hat, the heart on the cross-body sling (which, if you wear it in the front, is approximately where your heart is), the blood sample on the leg of the combat pants. In this way, the design alludes to the fact that Akira, ultimate energy, and the power of creation/destruction is within all of us.
The number "28" is significant in that it refers to the number assigned to Akira as a test subject by the government.

The temperature readings are the degrees at which the cryo unit was kept in order to preserve Akira's parts.
A DEEPER EXPLORATION
INTO THE WORLD OF ANIME
SPIF AT ANIME EXPO 2019
In addition to "Akira," we wanted to show up big to our first Anime EXPO. We decided to design jackets from two household names in anime, Naruto and Dragonball Z.
The approach in design was similar to the rest of our apparel in that succinctly portraying our attitudes and takeaways from the shows was paramount. The fit is more of a slim fit (compared to our ONI bomber jackets). Aesthetically, I decided on having the designs portrayed in a more western style, leaning into imagery reminiscent of classic and vintage Americana and tattoo art. The end result is a unique blend of East meets West, and I couldn't be more proud of how they turned out.
You can check out images from these two killer jackets below (hover over the images for more info). Retails at $120/ea.
DEATH BEFORE DISHONOR SPRING JACKET
The attitude behind this jacket was very much inspired by Naruto himself. In one of the earliest episodes in the series, Naruto goes on a mission with Team 7 to escort an elderly man to the land of waves. Assassins end up attacking the team, and Naruto freezes up and is struck with a poison blade. Thanks to Sasuke, the enemies are defeated. Realizing that he was useless in the fight, Naruto becomes infuriated.
Naruto stabs his own hand with a kunai to drain the poison (hence the graphic), and vows then and there to never need saving again. This mantra is one he carries with him for the rest of the show, and is one of his most defining character traits. Naruto would rather die than face dishonor or give up in what he believes in.

DEATH BEFORE DISHONOR.
WARRIOR BLOOD SPRING JACKET
"BLOOD OF A WARRIOR, HEART OF A SAINT" is a phrase that perfectly encapsulates the ideology behind the main character of Dragonball Z, Goku. For many, Goku has served a source of never-ending inspiration. The characteristics he embodies such as determination, positivity, and compassion are what make him so magnetic.
A LABOR OF LOVE
I've said it a million times and I'll say it a million more - thank you.
Thank you to everyone who has ever interacted with us, whether you bought one of our new $130 jackets or just followed us for a free smash pin, thank you. We're where we are today because of your love and support. I started out designing and peddling t-shirts to avoid getting a "real" job, and so far, thanks to you guys, it's been working out. I won't say "I never ever in my wildest dreams could have thought I'd be able to do this!" but the sentiment comes pretty damn close. This collection in particular is my proudest work yet, and I am so, so genuinely happy to be able to share my work and my weird thought processes with such a supportive and appreciative audience. There were so many pieces that just fell together perfectly, and signs that doing an Akira collection was the right move. The movie taking place in 2019, the Olympics happening in Tokyo in 2020 (the movie makes reference to this), the fact that Akira is number 28 and I'm turning 28 this year, the list goes on. All that is to say that even though I don't truly believe in "signs," I'm feeling pretty good about where SPIF is at and where SPIF is headed.
For those who have actually stuck around to read this entire post, thank you from the bottom of my heart. I'm going to try my best to continue making more awesome products, and I'm honored to share my time here with any of you guys who will have me.

Love,

Alex